View DVD Samples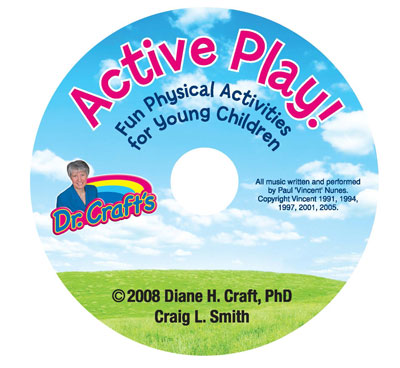 The DVD that accompanies the book Active Play! Fun Physical Activities for Young Children shows a selection of narrated video clips of children engaged in 30 of the 52 physical activities found in the book. The activities were filmed in real family child care homes so viewers can see how the activities are played and enjoyed together by children ages 2 to 5 years old, in small and large play areas, using inexpensive, readily available equipment.
NTSC format
30 narrated video clips
Active Play! English narrations and ¡Juego activo! Spanish narrations explain each physical activity.
Note: Book and DVD are sold only as a set.
View sample physical activities from the Active Play! DVD